Article, posted 17 November 2022
Product highlight: Lansen's true CO2 sensor
A relevant issue for public facilities such as schools and offices are ensuring good air quality for living and working. Lansen therefore offer a genuine CO₂ sensor specially developed for schools, malls, and public buildings. The combined true CO₂ ambient temperature and humidity device ensures great air quality every day.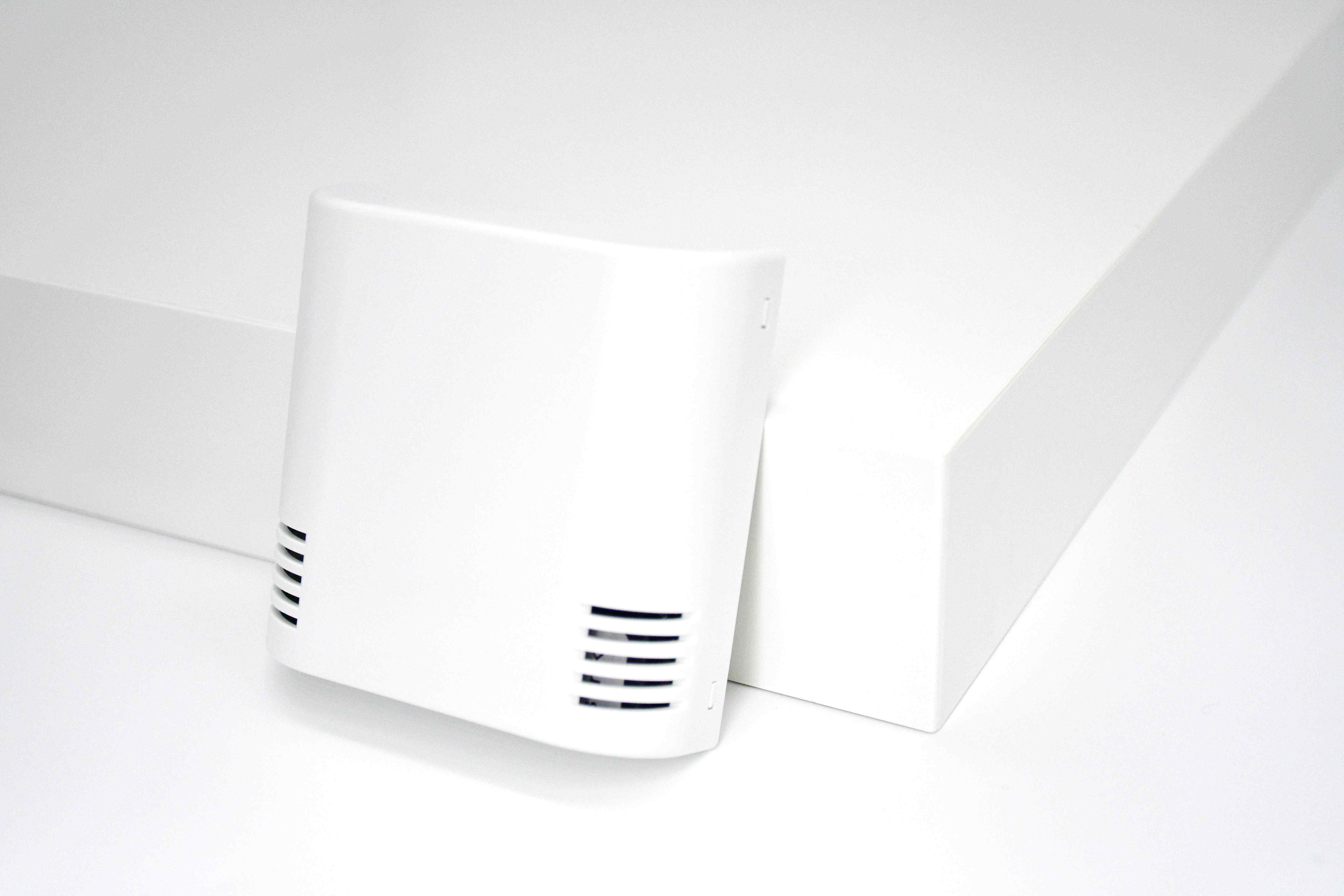 Lansen's true CO₂ sensor is a plug-and play transmitter. The device has two antennas for maximum range in both vertical and horizontal directions. Great care has been taken to design a sleek, good looking device with high performance and security in focus.
The on-board temperature sensor is highly accurate with typical accuracy of ±0.20. The on-board humidity sensor is highly accurate in the entire temperature range, with typical accuracy of ±2%RH.
The device has a long service life of ten years. The battery level is continuously monitored and a low level warning is issued when the battery is nearing depletion. Furthermore, the device keeps count on the total running time since first start and powerup, ensuring great control and performance.
The CO₂ is also available in a version with visual and acoustic warning/alarm to alert on high CO₂ concentration. This indication can then be used to alert when it is time to ventilate the room (when to open windows or preferable to steer the buildings ventilation), which
creates a safe environment with good air quality. In addition, the CO

₂ level correlates to the amount of virus and thus it can be used to provide a safer workplace.

 
The parameters are sampled every two or four minutes and is sent synchronous using the wireless MBUS protocol as defined by OMS. This makes the sensor ideal for integration in data collecting systems, drive by solutions or for controlling ventilation. The data from the device could also be protected using the AES128 encryption compliant with OMS standard.
The true CO₂ sensor is available with WMBUS or Mioty technology. With a high degree of control and flexibility using open standard systems our CO₂ sensor is ideal for creating great air quality every day.
---
Want to learn more? Discover our full range of air quality sensors here, or get in touch with our sales team here.