Article, Posted 23 march 2023
Product highlight: Lansen's water leakage detection kit
Prevent waterleaks with the help of Lansen's G2-LDP-KIT – a complete kit for detecting water leaks.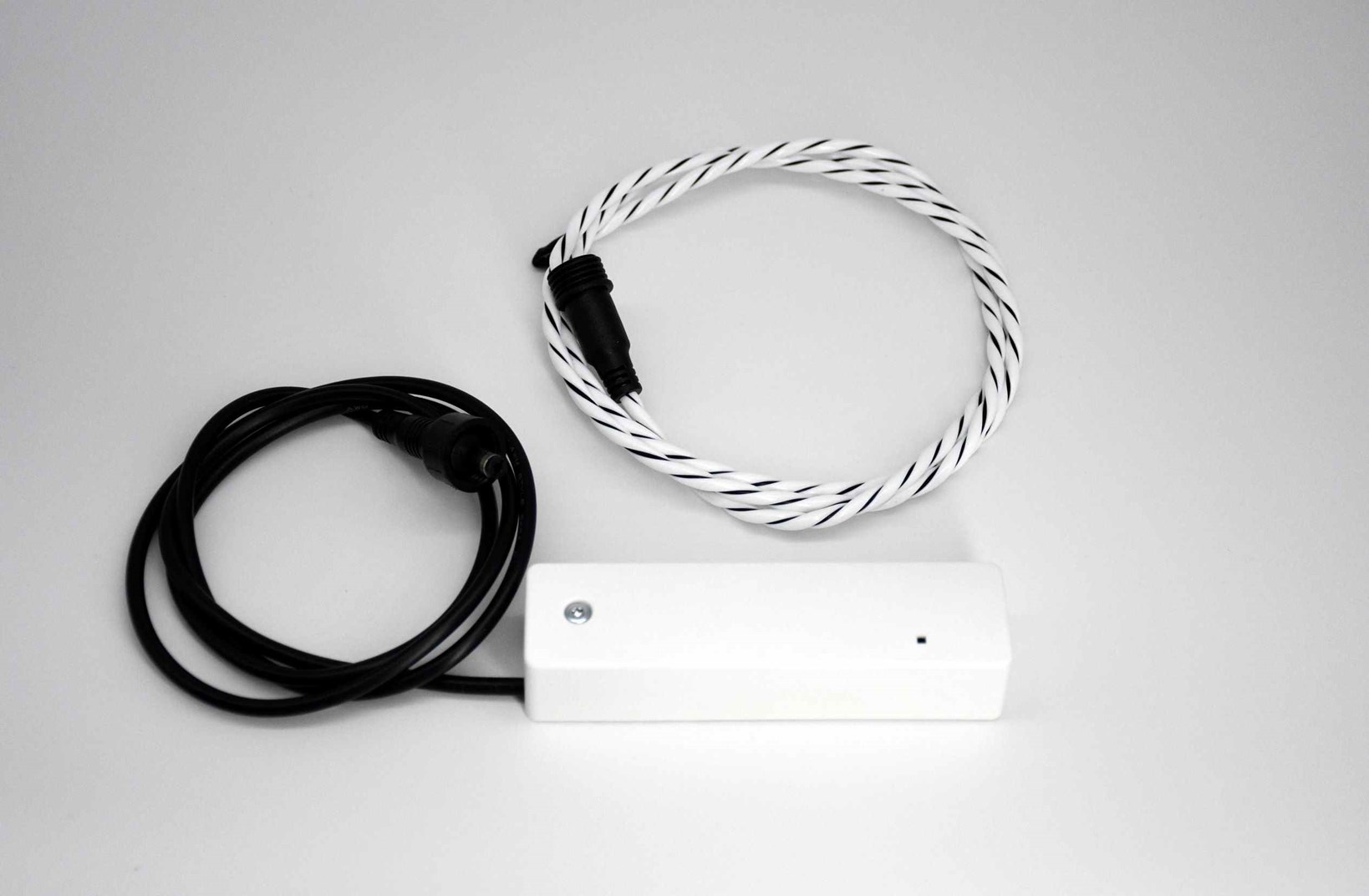 The G2-LDP-KIT is a complete kit for detecting water leaks. The kit can be used wherever there is a concern that a leakage could occur, such as under the dishwasher, in a basement or, as in the picture below, on a pipe. All units are equipped with a soldered battery that will alert just five seconds after the cable has come in contact with water.
The unit comes with a 100cm pre-mounted cable, a soldered battery, a 100cm leakage cable and 5 clips. As mentioned, the leakage detector alerts as soon as water is detected thanks to the connected sensor cable. The discrete design also allows for a seamless integration in any home environment.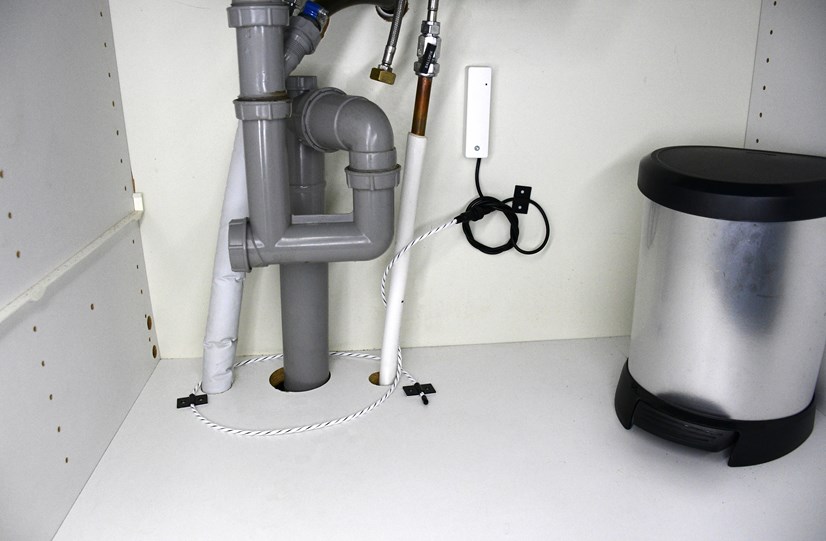 Much care has been taken to design a sleek, good-looking device with high security and performance in focus. The expected lifetime is typically 14 years depending on configuration, number of detected leakages and operating temperature. The water leakage detection kit is available with both wM-Bus- or mioty technology. 
The device has a robust design equipped with a long-lasting, high-performance battery. The battery level is continuously monitored, and a low-level warning will be issued when the battery is nearing depletion.
Every message that is sent contains the current leakage status and battery level. The message is sent at a configured interval or as soon as leakage is detected. The data from the device is protected using the AES128 encryption compliant with the OMS- or mioty standard. The water leakage detection kit can be ordered configured for C, T or S-mode (wM-Bus version). 
---
Interested in learning more? Read the productsheet here (wM-Bus),  or get in touch with our sales team here.