Article, posted 8 August 2023
Product highlight: Temperature and humidity transmitter
Looking for a device to measure temperature and humidity? With Lansen's CX-TH, you can effectively read temperature and humidity with high accuracy.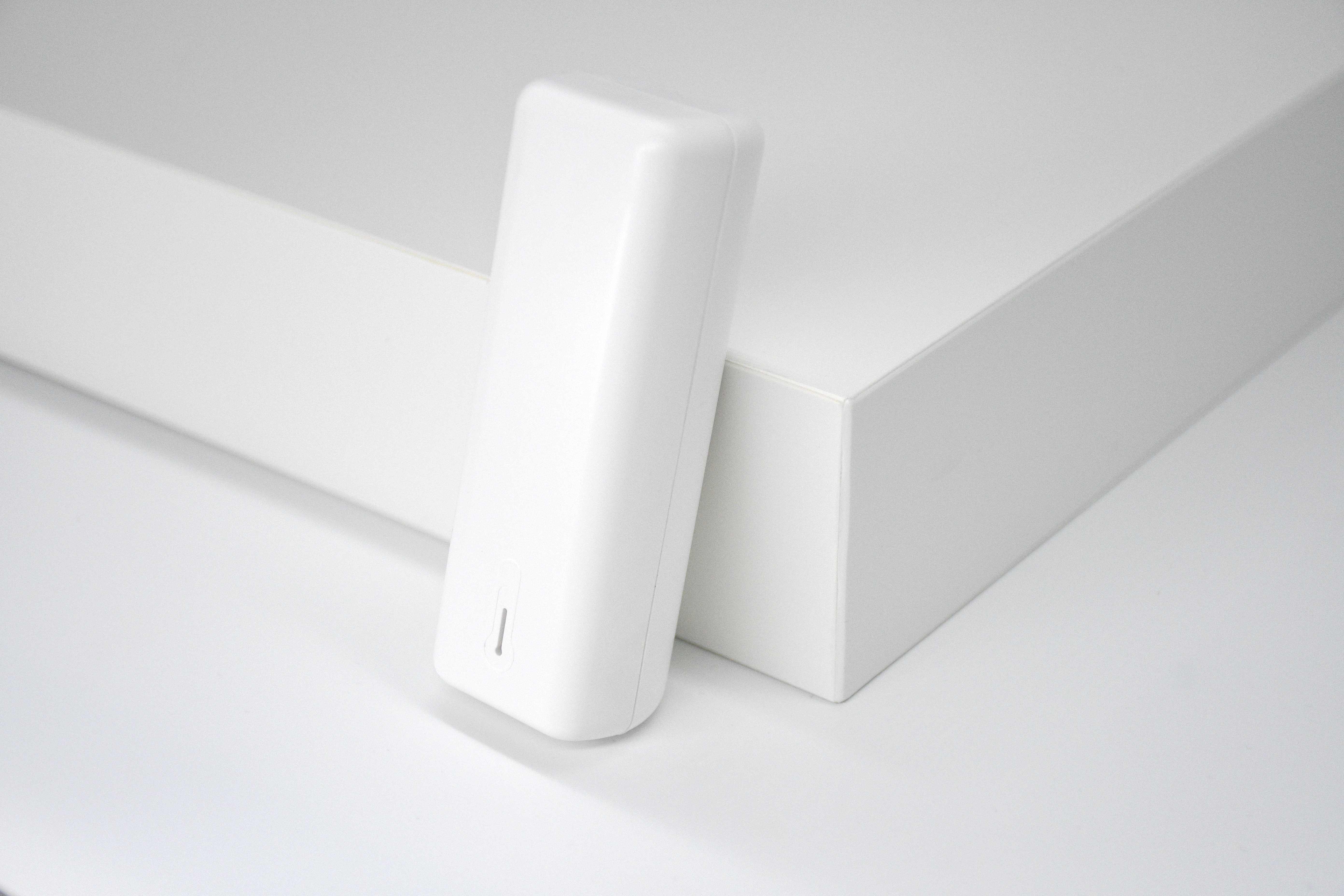 CX-TH is an ambient temperature and humidity transmitter designed to discretely integrate into any home environment. Much care has been taken to design a sleek, good looking device with high security and performance, ensuring accurate readings for many years to come. Furthermore, the installation is completely automatic thanks to its plug-and-play function.
The device has a robust design with an innovative optical tamper detection function that will alert if the device is opened. To further ensure a high level of security, a bit in the status message is set in case sabotage is detected or restored. The device has an expected lifespan of 14 years with standard configuration and operating temperature. The battery level is continuously monitored during its lifetime. When the battery is nearing depletion, a low-level warning will be issued.
To ensure maximum performance CX-TH has a tuned internal antenna. Both temperature and humidity are measured frequently (every two and a half minutes), which allows for better building control. Both the on-board temperature and humidity sensor is highly accurate, with typical accuracy of ±0.2°C (temperature) and ±2%RH (humidity).
The collected data is sent at a predefined interval using the wireless M-Bus protocol OMS compliant. The wM-Bus protocol has a high level of encrypted safety and operability with different manufacturers, which makes the sensor ideal for integration in data collecting systems or drive-by solutions. The collected data is also protected using the AES128 encryption compliant with the OMS standard.
The device can be ordered with custom M-Bus mode (C-, T- or S-mode), transmission interval (60s – 1 hour) and encryption (ON/OFF). An additional cost for this will typically be charged.
As earlier mentioned, the device is ready out of the box thanks to its plug-and-play function. To activate the device, use a standard magnet of your choice. The device can then be mounted with either adhesive tape or with screws.  
---
To summarize, CX-TH is the perfect device to measure temperature and humidity accurately in any home environment. With a long lifespan and competitive price-level, the sensor is ideal in many installations. To learn more about the product, read the full product sheet here, or get in contact with our sales team here.